Aishwarya Rai is celebrating her 50th birthday today. The model-turned actor who can be credited for putting India on the global map, has proved her detractors wrong, with her acting chops and amazing dance moves. From being an advocate of her Indian roots to her proven record as an actor, Aishwarya Rai continues to be a sensation to people the world over. On her special day, we take a look at some of her best movies, the controversies that surrounded her and why she is considered a global icon.
Her movies
Aishwarya Rai, who won the Miss World pageant in 1994, stepped into the film world with her debut movie 'Iruvar' in 1997. It was a critically acclaimed film. Many who watched her play a dual role as Kalpanavalli and Pushpa in the film were taken aback by her acting skills and beauty. The film paved way for a string of commercially successful movies, including 'Jeans' and 'Hum Dil De Chuke Sanam'. Though 'Jeans' gave her career an extra boost, it was Sanjay Leela Bhansali's film 'Hum Dil De Chuke Sanam', which defined her career as an actor. Even today, it is considered one of Rai's best films. Rai's beauty and the charm as Paro (Parvathy Chaudhari)in the blockbuster movie 'Devdas' left an indelible mark on the audiences.
Aishwarya Rai in Jodhaa Akbar. Photo | Imdb
Though her career saw a period of lows, Rai bounced back delivering memorable performances with films like 'Raincoat' where she played Neerja, a broken, ex-lover who meets her boyfriend after a long time and 'Bride and Prejudice', where she played the fiesty Lalitha. Her portrayal of Sophia D'Souza, a home nurse taking care of a quadriplegic man in 'Guzaarish' was extraordinary, as was her performance as Jodhaa Bai in 'Jodhaa Akbar'. Though she did lesser films at the turn of the decade, she made a powerful comeback with Mani Ratnam's 'Ponniyin Selvan' and it's sequel.
The controversies
Aishwarya Rai and Salman Khan's love story in 'Hum Dile De Chuke Sanam' was poignant and beautiful. However, their off-screen relationship was not the same. The two had a tumultuous relationship and Rai, finally, maintained she was physically and mentally abused constantly by the actor. Though there is no official confirmation, there were speculations she was removed from big films due to Salman Khan's influence in the industry. She had also stated she was dropped from several movies without explanation.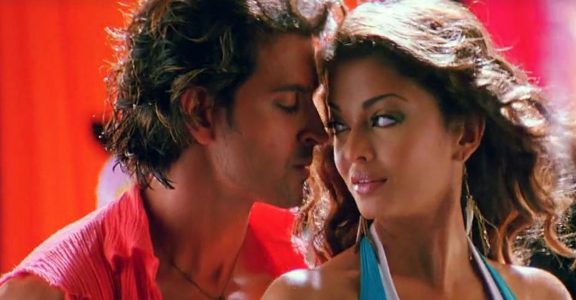 Aishwarya Rai in Dhoom 2. Photo | Imdb
Some interesting facts about the actor
Did you know that Aishwarya Rai was approached to play the role of Tina in Karan Johar's film 'Kuch Kuch Hota Hai'? However, she refused the offer because she felt people would judge her for accepting glamorous roles again. She also famously rejected the role of Briseis offered to her in the Brad Pitt-starrer 'Troy' as it required her to do some 'uncomfortable' scenes.